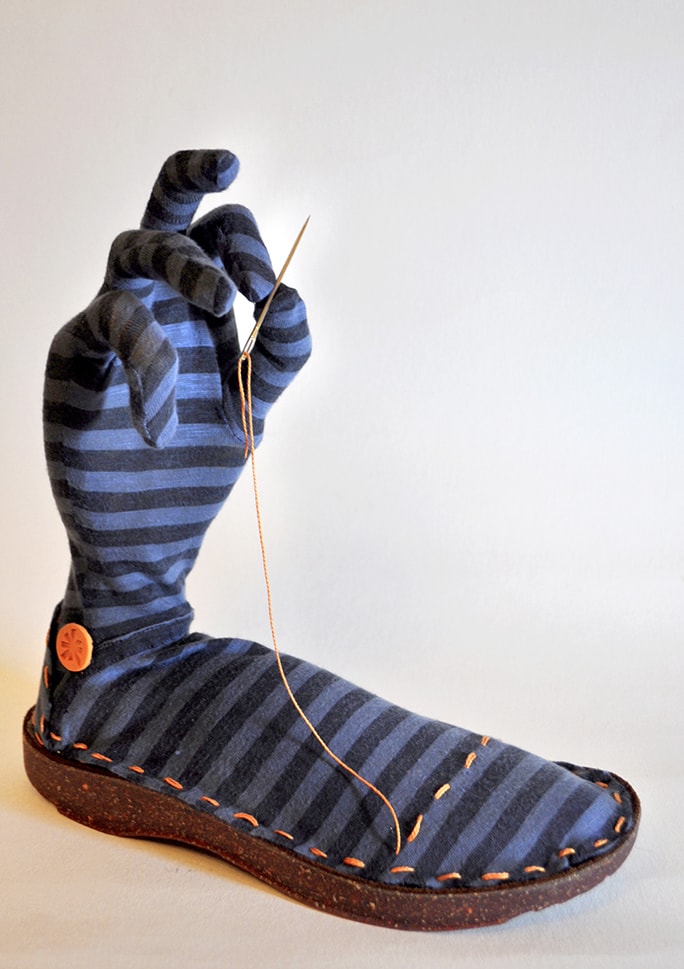 Shoestorming Competition
Object design and production with cloth, a shoe sole, a needle and thread.
The Shoestorming competition saw my work selected by the Art Company in the category "Handmade", and exhibited in Madrid's Textile Museum "Museo del Traje" from the 14 to 19th of May 2013.
The competition centred around producing an innovative and original scuplture that would encapsulate the shoe company's core values, which were recycling, elasticity and handmade shoes.